Where to ski in the Aosta Valley?
The Aosta Valley is an alpine region, with immense importance for skiing, with more than 900 kilometers of trails prepared for the sport and more than three hundred kilometers for Nordic skiing, not to mention the countless paths for Ski-Mountaineering: the fantastic mountains like Mont Blanc, Matterhorn and Mount Rosa. Let's go to our Post of the day: Where to ski in the Aosta Valley? Here at Your Travel to Italy with Ana Patricia you make the trip of your dreams!!! ALSO: see our "Accommodation in Italy – Tips for your holidays!"
Introduction
The Aosta Valley is undoubtedly the "Snow Queen", with its breathtaking scenery, the charm of luxury and the adventure of its mountain routes. This region has an excellent position in the winter sports panorama, having accommodation in resorts whose some are considered the best in the world. This fame is explained, because the territory has some of the 4 most important Alps, considering the existence of more than 4000 of them. Such as: Mont Blanc, Mount Rosa, the Matterhorn and Gran Paradiso. Also read Where to ski in Italy?
The Aosta Valley is undoubtedly a true winter sports paradise. Choosing it means enjoying more than 700 kilometers of descents and 400 km of slopes at the bottom, enjoying high quality at all times, served by modern and technologically advanced facilities. Read our Special Post How to drive in the snow during winter?
Its Beauties
All of this is part of a unique landscape, with endless expanses of snow, eternal forests and the unmistakable scenery of surrounding mountains. A white universe, where the possibilities for playing winter sports, organizing an excursion, or simply relaxing in the unspoiled nature of the valleys, are endless. The Aosta Valley is an international reference for winter sports, and in fact, there are places in these mountains where some of the most important competitions in the world are held.
Activities in the Region
Here, snow activities can be practiced in all its forms, from alpine skiing to free riding, from snowboarding to cross-country and freestyle, from kitesurfing to hiking and ski-mountaineering. A wide range of possibilities offered by all twenty-eight ski resorts in the Aosta Valley region, to guarantee the enjoyment of all types of sports and not just traditional skiing.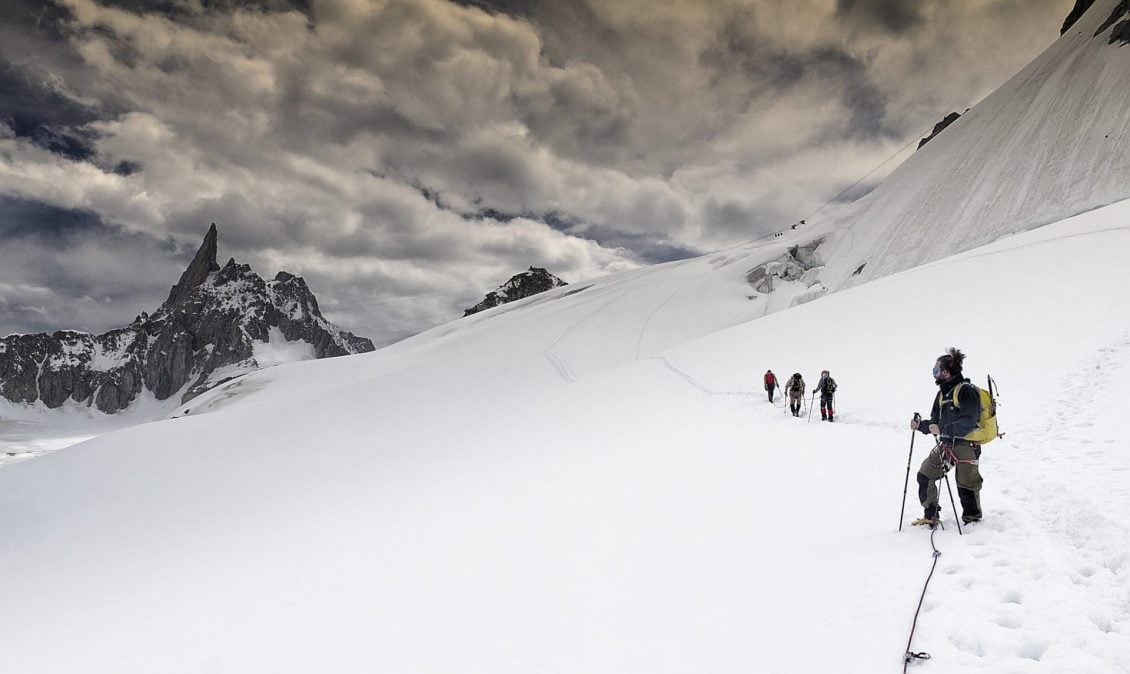 1) Where to ski in the Aosta Valley? COURMAYEUR
And if we are talking about interesting places, we must mention the Tetto d'Europa, which houses Mont Blanc, with the famous and beautiful city of Courmayeur. Courmayeur is one of the most famous resorts in the entire alpine mountain, where every year many tourists looking for an exclusive location, decide to spend their holidays. Here, fans of sports and especially cross-country skiing will find the most beautiful mountain trails in Aosta Valley. Located at the foot of Mont Blanc, at an altitude of about 1,200 m, the village and surrounding villages are set in an alpine environment of rare beauty, with valleys, meadows, glaciers, steep and gentle slopes.
About Courmayeur
In Courmayeur, there are about one hundred and fifty kilometers of ski slopes, completely ready to receive the most ardent fans of the sport, to frame unspoiled fairytale landscapes, enriched by the historical and culinary tradition of the place. This elegant resort is able to offer tourists all the services and amenities you can imagine, and still does not get the feel of a typical mountain village.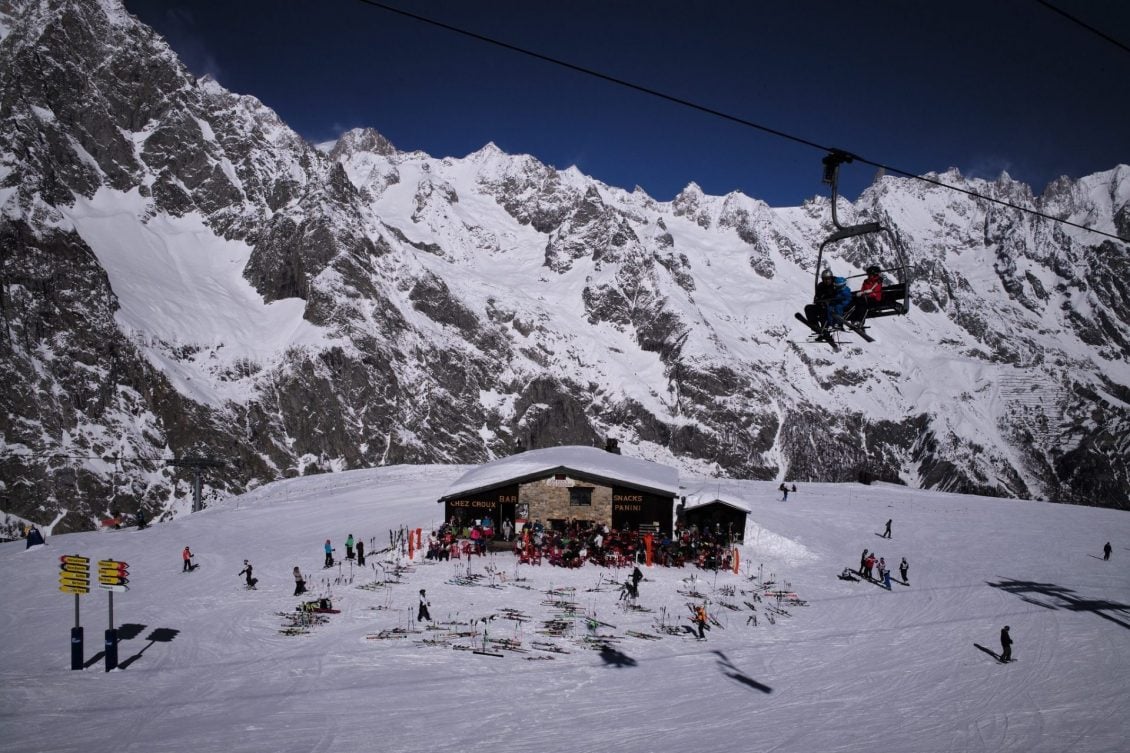 2) Where to ski in the Aosta Valley? CERVINIA
Among the best places in the Aosta Valley, we cannot forget the wonderful region of Cervinia, one of the largest and best prepared in Europe. Snow is always present here, thanks to the Plateau Rosa glacier, and there are also ski slopes for all tastes and abilities. WHAT TO DO IN ITALY IN 15 DAYS?
About Cervinia
Cervinia is the only name that is indicated by its visitors, a much larger mountain area, in fact, the ski resort of Cervinia is part of a wider area which houses Breuil-Cervinia, Valtournenche and the Swiss commune, Zermatt. Therefore, one can understand the vastness of the area and the wide availability of slopes, ideal for skiing in winter, as well as the summer skiing that is practiced every year on the glacier.
About the Resort
The resort is set in vast pastures, next to high mountains over 2000 m high, at the foot of one of the most famous mountains in the Alps, or the Matterhorn. Precisely because of the reputation of this mountain, Cervinia has become one of the most popular tourist spots. First of all a challenge for many climbers who have explored the various climbing routes to the summit, soon after becoming one of the most famous European ski resorts. Another place worth visiting in the Aosta Valley is the famous and very popular valley of La Thuile. FIND OUT MY ITINERARY TIPS IN ITALY
Here history, passion and alpine beauty blend to create unique experiences when it comes to skiing and relaxation. Unique landscapes, like everything else in this place. Mother Nature studied mystical architecture, to create such majestic places.
3) Where to ski in the Aosta Valley? LA THUILE
The Espace San Bernardo ski area originates from the connection of the city of La Thuile, in Aosta Valley and La Rosiere, in French Savoy created in 1984. The La Thuile – Espace San Bernardo area offers skiing for all tastes, whether for the expert skier or for someone who would like to try skis for the first time.
Its Attractions
This ski area has the function of being the first order in the skiing region of Europe. Among other things in this place, you will not only be practicing alpine skiing, you can have spectacular ski-touring trips from late spring to early summer and often go to one of the Nordic ski rings, or explore the coniferous forest with snowshoes. Finally, in La Thuile tourists and skiers can find all the comfort and entertainment you would expect from a modern ski resort, both in summer and in winter.
4) Where to ski in the Aosta Valley? GRESSONEY-LA-TRINITÉ
Another beautiful place in the Aosta Valley is the Gressoney-La-Trinité in the valley, surrounded by woods, meadows and valleys that lead to Monte Rosa. Always popular with tourists every season, it has a remarkable history and an unusual balance between a modern tourist resort and an old alpine village enriched with typical Walser buildings.
Its Attractions
This makes it one of the main tourist centers in the region, both in summer and winter, characterized by a beautiful old city, events and attractions that are followed throughout the season. There is also fun, as well as peaceful woods to relax in a natural environment. The ski resort is part of Monterosa Ski's largest and most popular alpine ski area and remains the center of major tourist attractions, with breathtaking slopes. WHAT IS THE BEST PERIOD TO TRAVEL TO ITALY?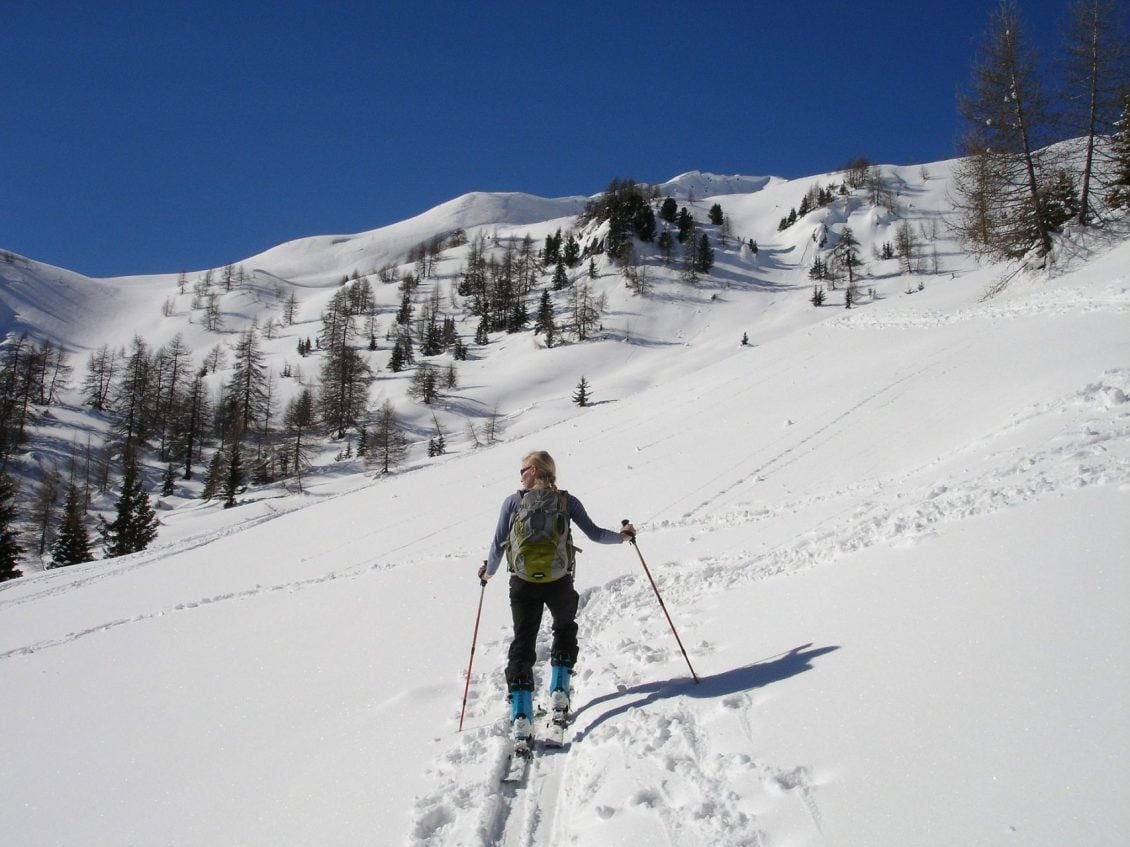 Check out our other posts for you to ski in Italy:
---
How to go to the Aosta Valley?
---
The Aosta Valley, located at the northwest end of the Italian peninsula, has an excellent road system.
1) How to get to the Aosta Valley? BY AIRPLANE
The Aosta Valley has a regional airport, Corrado Gex, located on the doorstep of the capital. It has little use, with Air Vallée as the only operating airline. Turin is 115 km from Aosta and has a good number of flight connections to Italian and European destinations. Also widely used, Malpensa Airport in Milan, which is 180 km away from Aosta, offering a large number of low-cost connections to Italian destinations and to other locations in Europe. Among the most active companies is Easy jet.
Also read our Special Posts on Airports in Italy:
2) How to get to the Aosta Valley? BY TRAIN
Aosta can be reached in two hours from the train stations: Porta Nuova and Porta Susa. Did you know that Trenitalia is the main Italian company dedicated to the management of railway transport? Find out here What is the difference between trains in Italy?
Tip
3) How to get to the Aosta Valley? BY CAR
A large proportion of tourist flows from neighboring regions in northern Italy often arrive at the resort using private transport. Entering the Aosta Valley through Pont-Saint-Martin, the eastern gate of the region. Read also TRAVELING BY CAR IN ITALY: EXAMPLES OF TOURS
Traveling by car in Italy
How about if I give you a rental car option? Are you ready for it? If you are renting a car be sure to read our posts in the section Driving in Italy on the blog Your Travel to Italy. In addition to car itinerary tips, we have everything about signage, tolls, roads and many more tips.
Don't know where to rent the car?
We have a partner that can help you: Rent Cars! Have you ever thought about renting a car in Italy, without leaving your home? Click on the banner below to learn more! Search, compare and choose!
---
---
Watch this video and learn: What is the average cost of a day in Italy?
Subscribe to our channel and receive more videos with information and tips about Italy. Don't forget to leave that Like;)
---
Conclusion
Where to ski in the Aosta Valley? These are the most spectacular ski resorts in this small and beautiful region. To have an unforgettable holiday, the Aosta Valley not only has the highest quality ski slopes, but also an exciting landscape, incredible views and a warm welcome that is given to all visitors to the mountain villages, offering indescribable emotions.
And if you feel insecure or have no time, and need help to organize your trip, do not hesitate to look for me! I will love to help you make your dream trip to Italy. And how can I do that? Continue reading this post until the end and you will understand how can we make your life and journey easier.
Did my post help you? If yes, make sure to leave your comment below, but if you still have questions, just leave them as a comment below and I will reply, O.K.?
---
---
An Extra Help for your Trip
The best content from Your Travel to Italy!
---
Learn more about our tours in Italy right now!
Best regards from Italy